Looking for a great tasting vegetarian dishes? Well, you've certainly come to the right place because we've got a great selection of recipes using cavolo nero, leeks, kale and spinach. Whether you love a Japanese cuisine, or you've got a soft spot for Italian food these recipes are sure to whet your appetite!

If you feel inspired by any of these lovely veggie recipes then we'd love to see your creations on Facebook and Instagram! Simply follow us and tag us in your posts with @DiscoverGreatVeg. Or if you can't get enough these veggie delights then check out the rest of our tasty veggie recipes!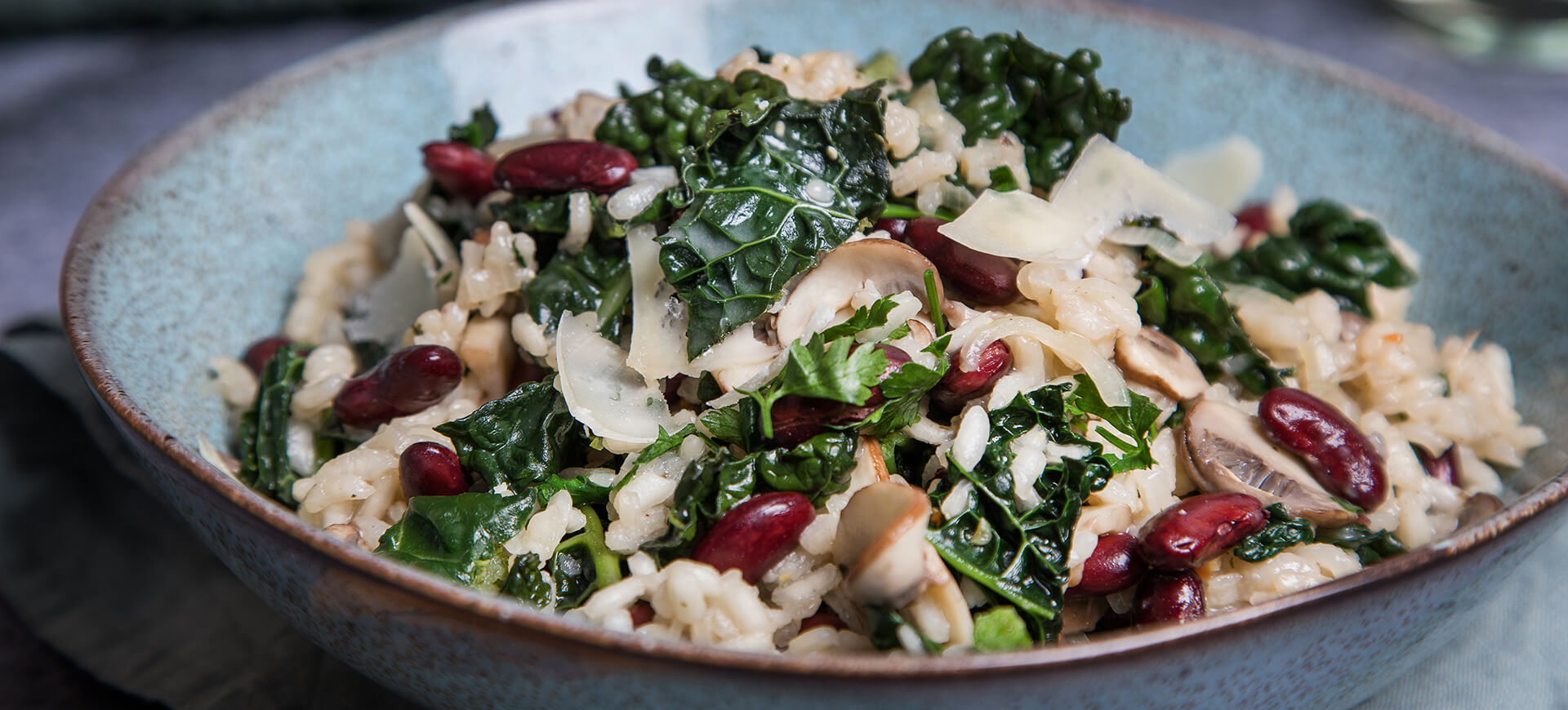 Cavolo Nero Risotto with Beans & Mushrooms
Risotto is an Italian classic dish and something that everyone should have in their repertoire. Packed with plenty of cavolo nero, red kidney beans and chestnut mushrooms this version is a colourful mix of flavours and textures. Why not try using cannellini beans as an alternative to the kidney beans to switch things up a bit?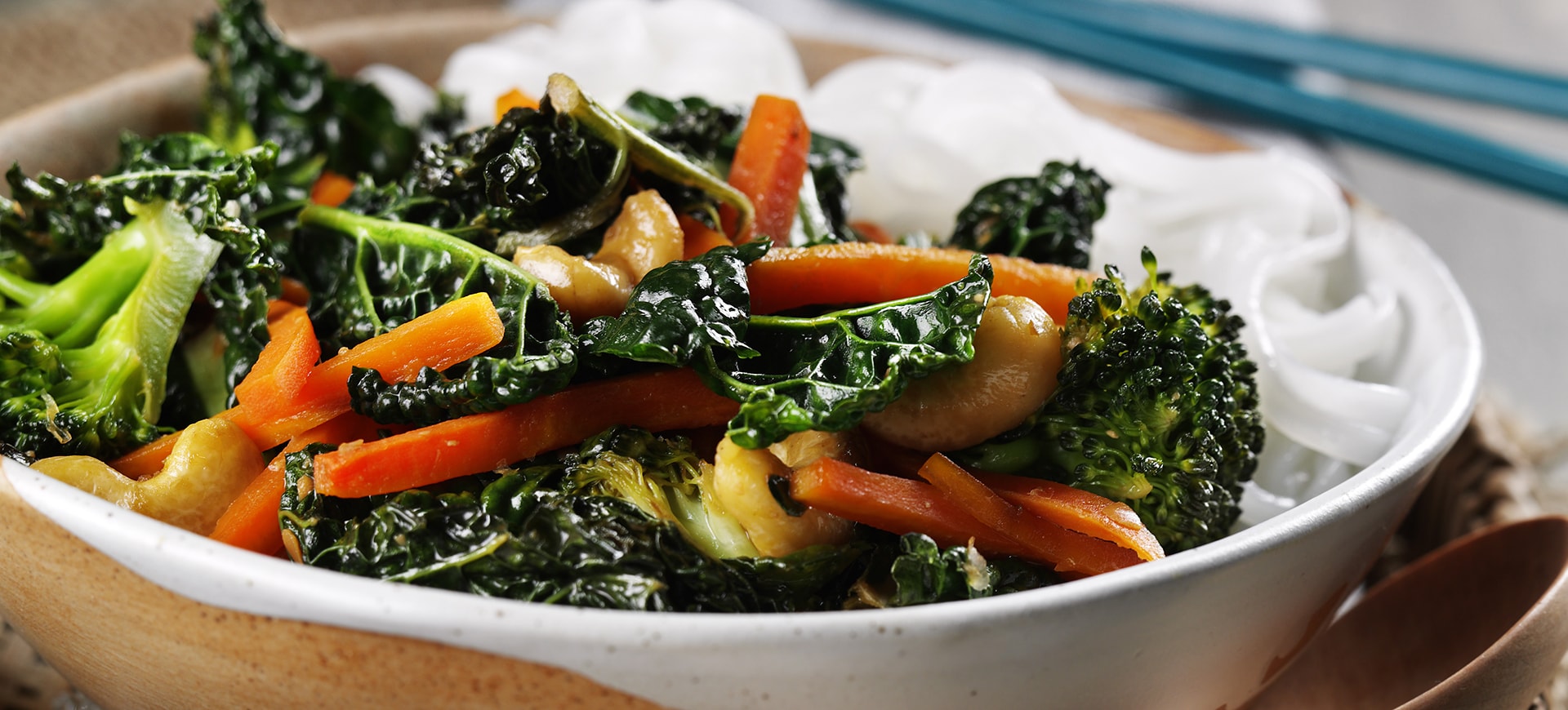 Cavolo Nero, Noodle & Miso Stir Fry
This dish gives a little taste of Japan to your evening meals. The key ingredient (other than the cavolo nero of course) is the miso paste. Miso is a traditional Japanese seasoning and it pairs perfectly with the vegetables and thick rice noodles for a light supper.
Cooks Tip: remove the noodles to enjoy the vegetables as a tasty side dish.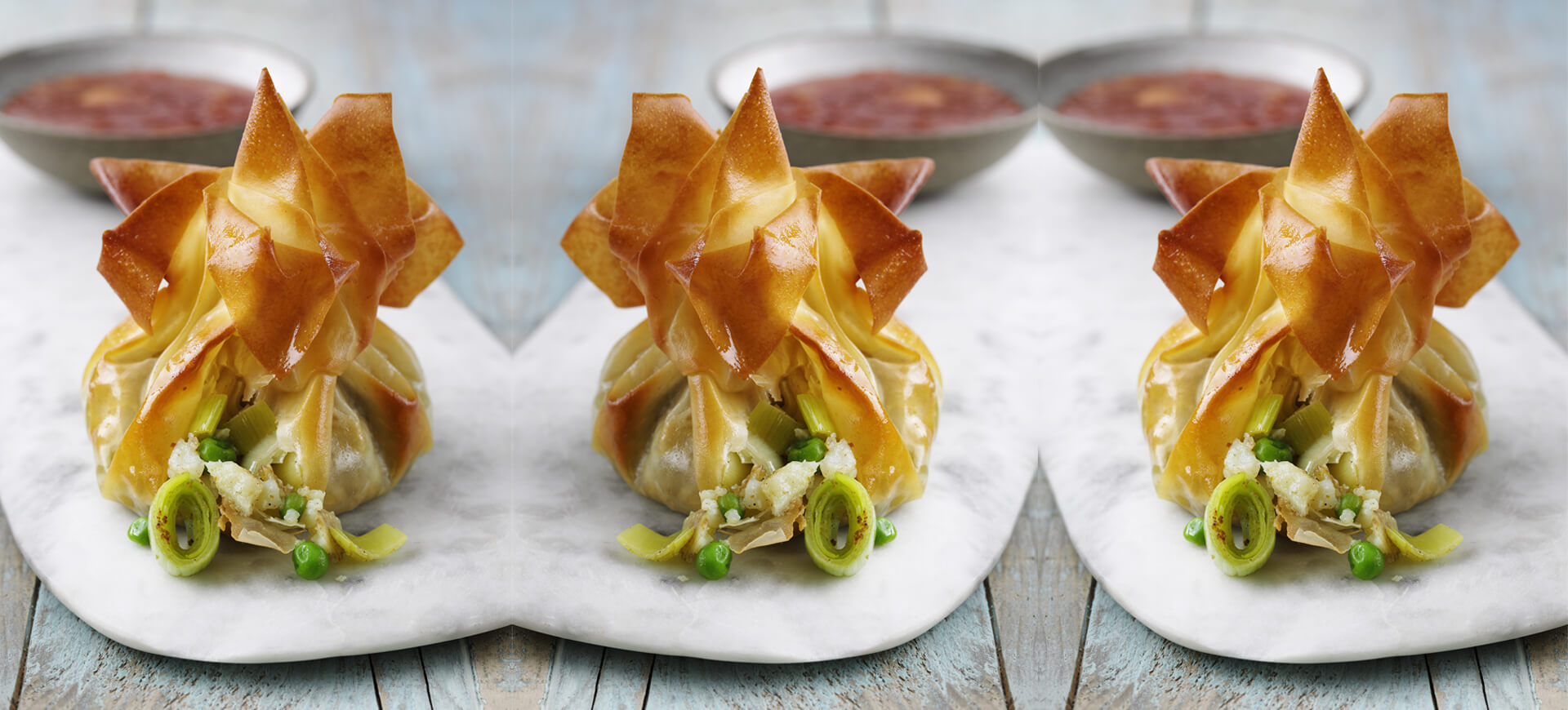 Bombay Leek & Potato Filo Parcels
Our Bombay Leek & Potato Filo Parcels are perfect for starters or nibbles when you've got friends over, or as an accompaniment to a vegetable curry. They are filled with leeks, peas and potatoes with just a dash of curry powder for a subtle spicy kick. Serve with mango chutney and natural yogurt for a refreshing finishing touch.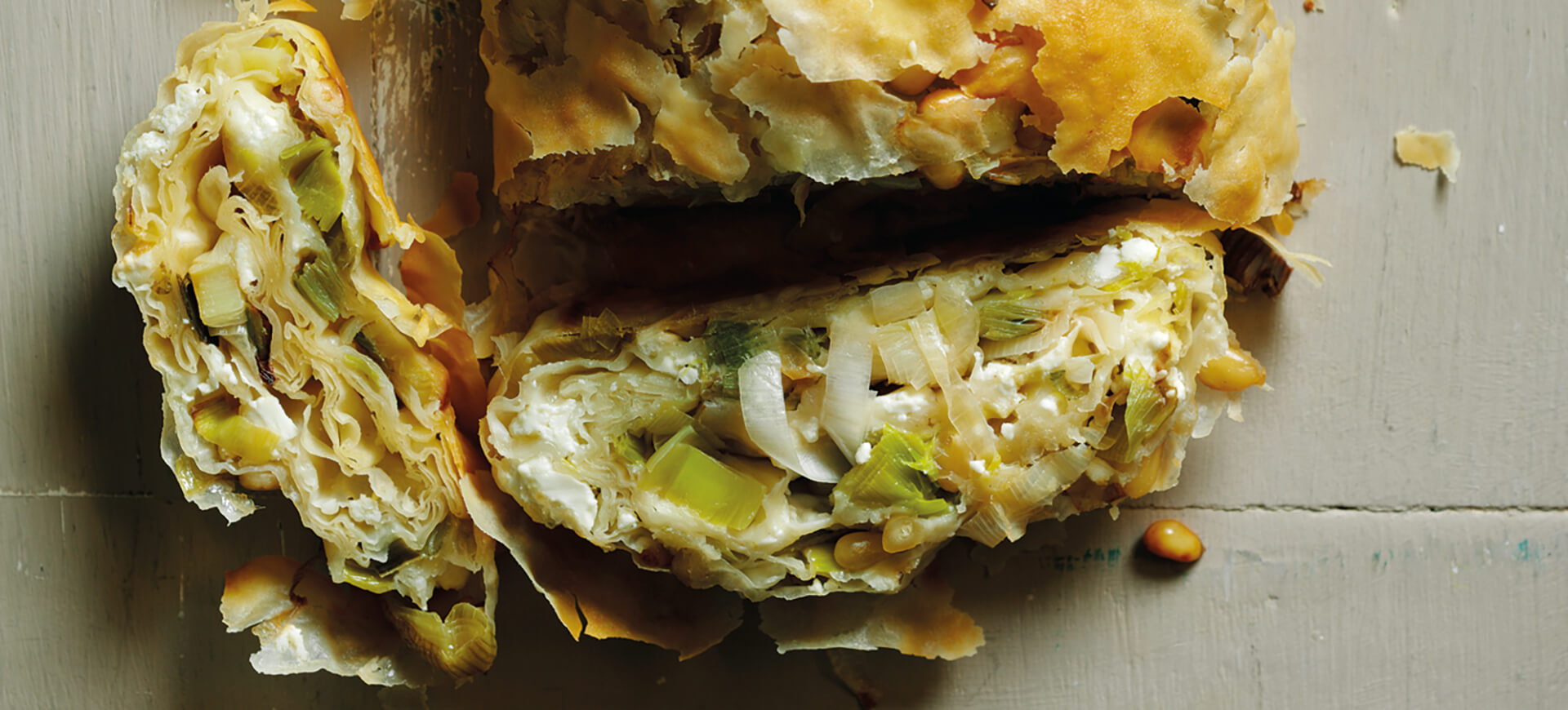 You'll be surprised at how easy it is to make this Leek, Feta and Filo Roulade as it looks so impressive! This tasty pastry roll is perfect if you've got friends over for lunch. If you're a real cheese fanatic then why not swap the feta for goat's cheese for a slightly richer flavour.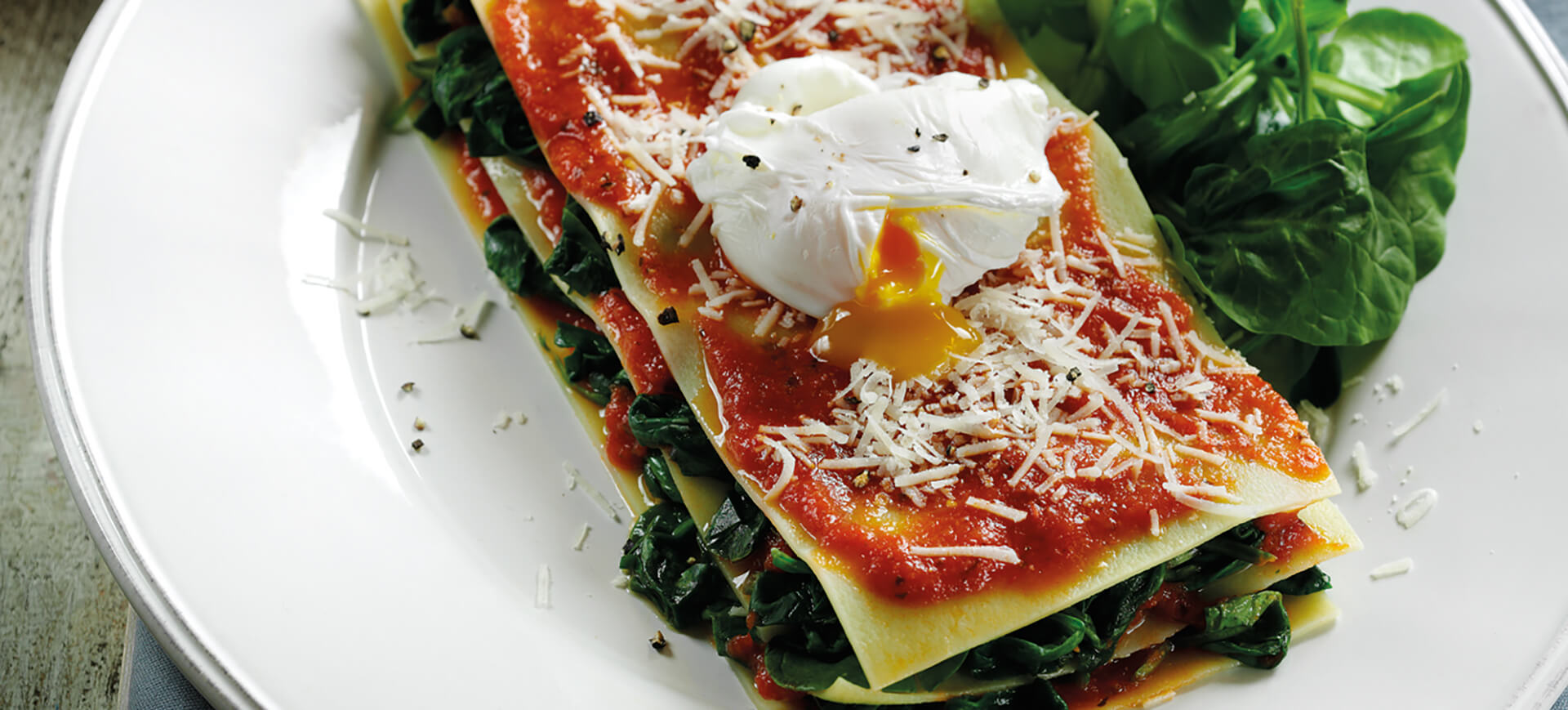 Lasagne with Spinach and Poached Egg
This Open Lasagne with Spinach and Poached Egg makes a delicious meat free alternative to a traditional lasagne. Try adding chilli flakes to your tomato sauce for a bit of an extra kick. For a lighter lunch option, simply by cut the lasagne sheets in half.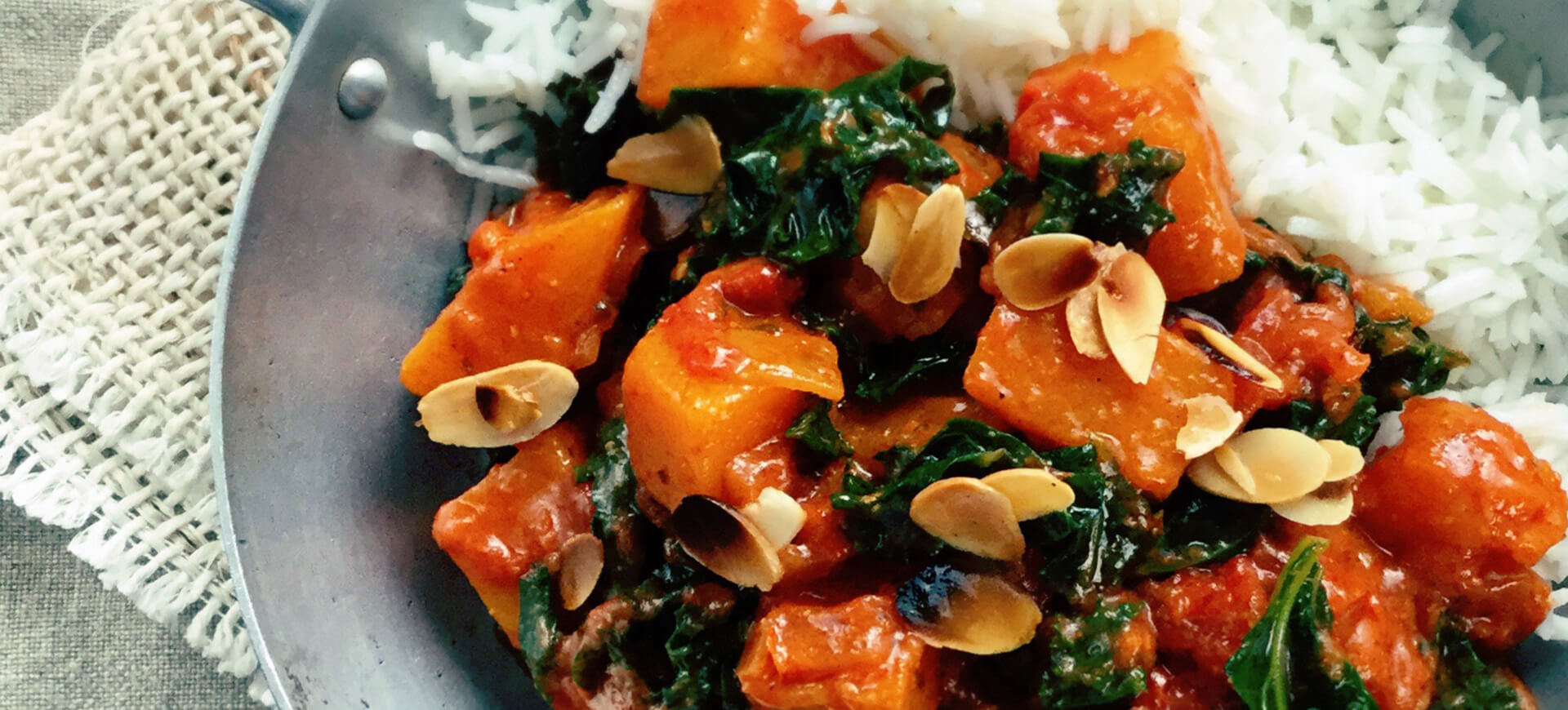 Swap your usual weekend takeaway for this fakeaway. Our Kale and Squash Curry is great served with scattered toasted flaked almonds, basmati rice and a dollop of mango chutney.