A handful of spinach a day can go a long way, which is why this leafy veg is such a fridge favourite. It's tasty, versatile and great value and it's so easy to add a handful of spinach to so many dishes, from smoothies to sandwiches to curries and salads.
A large handful (100g) of raw spinach provides a host of nutrients. These include vitamin A which promotes healthy, clear skin and vision; vitamin C which aids the growth of healthy connective tissue and folate which contributes to a healthy immune system. To help you add a little spinach to your day, we've come up with a 5-day plan of ways to add some goodness to your breakfast, lunch and dinner!
If you feel inspired by any of these spinach recipes then we'd love to see your creations on Facebook and Instagram! Simply follow us and tag us in your posts with @DiscoverGreatVeg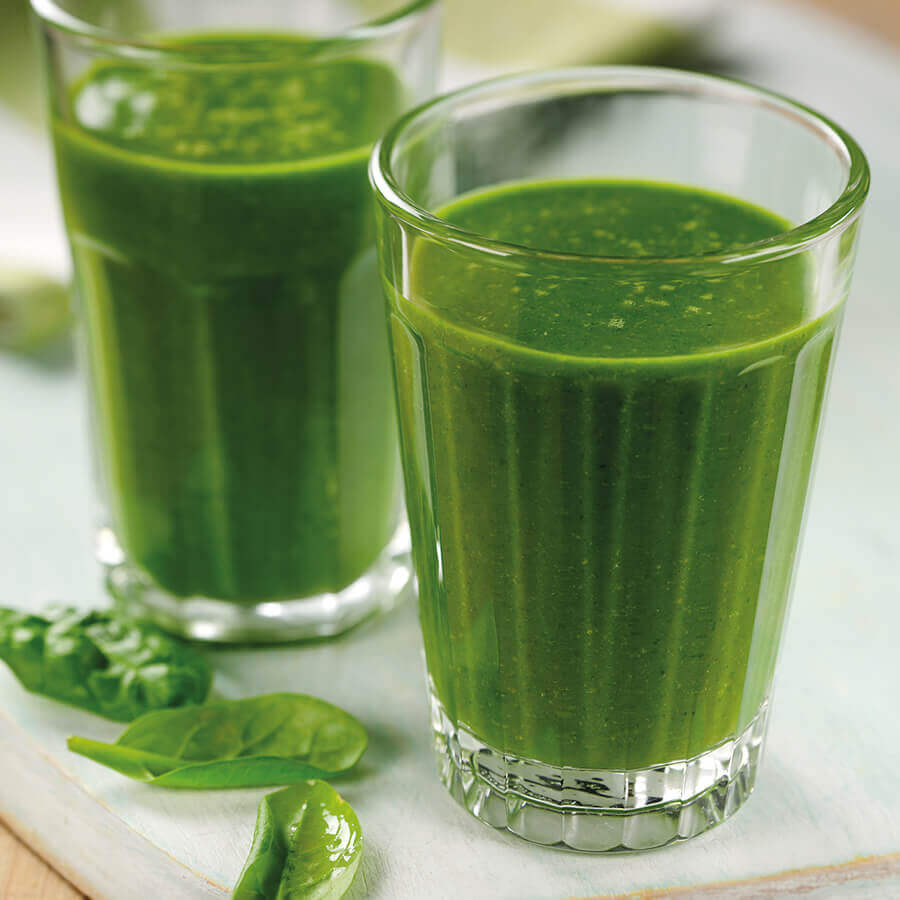 Monday: Spinach & Kale Superfood Smoothie
Get the week off to a refreshing start with our Superfood Smoothie, packed with kale, banana, apple juice and of course, a handful of spinach! These ingredients blend together to make a drink that's naturally sweet for a tasty burst of energy!
Tuesday: Avocado, Egg & Spinach Sandwich
Prepare yourself a lunch you'll be looking forward to all morning! This tasty Avocado, Egg and Spinach Sandwich from Live Lighter is a healthy, sarnie that's packed full of flavour. The handful of spinach doesn't only add extra vitamins to your lunch but a refreshing texture to complement the creamy avocado and egg!
Wednesday: Tuna with Lentils, Spinach and Spicy Yogurt
Our Seared Tuna Steak isn't just a feast for the eyes but the taste buds too! We recommend using a pouch of precooked lentils for a quick alternative to speed up the cooking time of your midweek meal. You know the next step… Add a handful of spinach for an extra splash of colour and nutrients to this beautiful dish.
Thursday: Spinach, Grape & Feta Salad
For Thursday's lunch, take a handful of spinach (or a couple, for good measure), add crumbled feta and halved grapes to create a light, balanced sweet and savoury salad!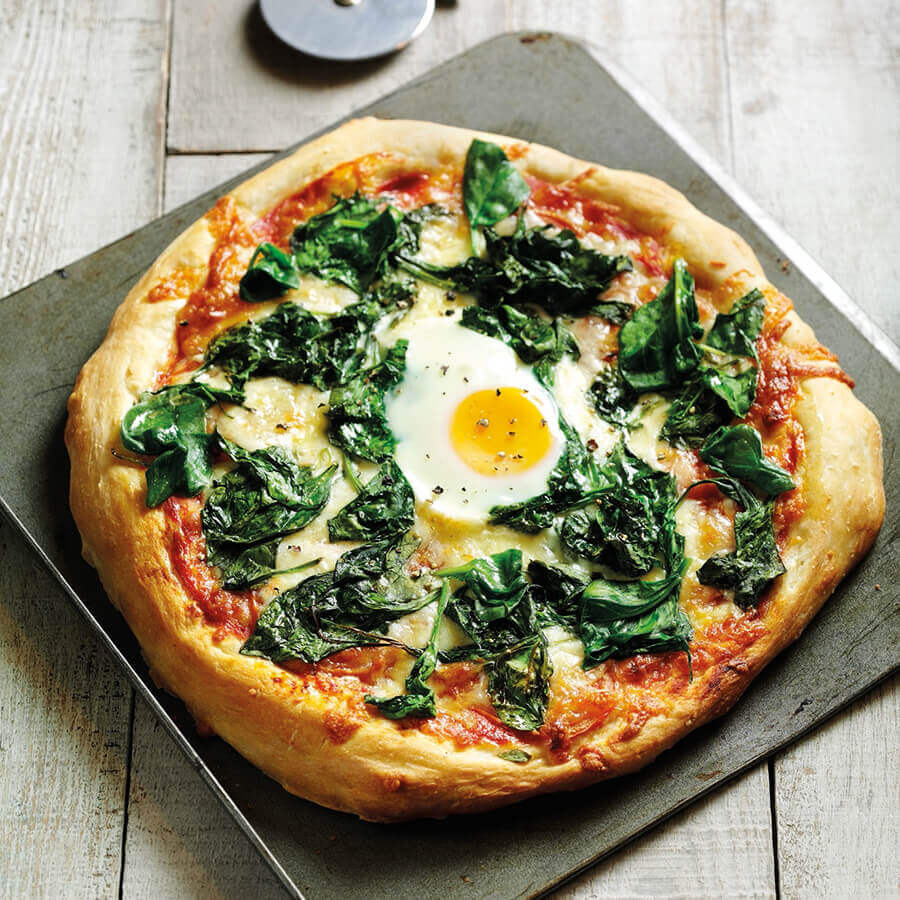 Friday: Florentine Pizza
As it's Friday, a treat is definitely on the menu! Top a Florentine Pizza with an egg for a cracking start to your weekend! And don't forget the handful of spinach for a tasty and healthy finishing touch! Chefs Tip: Try using a wholemeal or mixed grain mix for a healthier base!