Cheesy Baked Eggs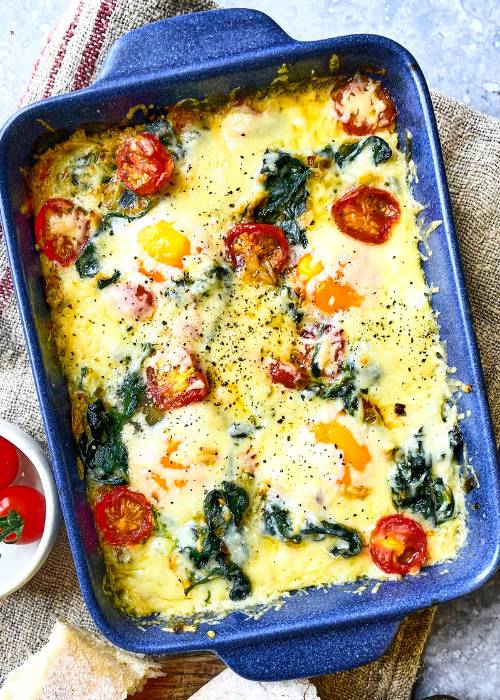 Nutrition Info
(Per Serving)
6.4g (of which Saturated Fat)
Ingredients
1 tbsp olive oil
2 leeks, trimmed and sliced
2 cloves garlic sliced
10 cherry tomatoes sliced
200g spinach
4 large eggs
100g mature cheddar grated
Seasoning to taste
Instructions
Pre- heat your oven to 180c.
Add the oil to a medium pan on a low to medium heat then add in the leeks. Fry for 8-10 minutes until soft and caramelising.
Now add the garlic and fry for a further minute.
Add the tomatoes and spinach to the pan and cook down for 1-2 minutes.
Turn off the heat and season well.
Transfer the mix to a medium high sided baking dish.
Crack the eggs on top of the veg mix.
Sprinkle the grated cheese over the top and pop in the oven for 8-10 minutes.
Take out of the oven and serve with some crusty bread.