Prawn & Kale Stir Fry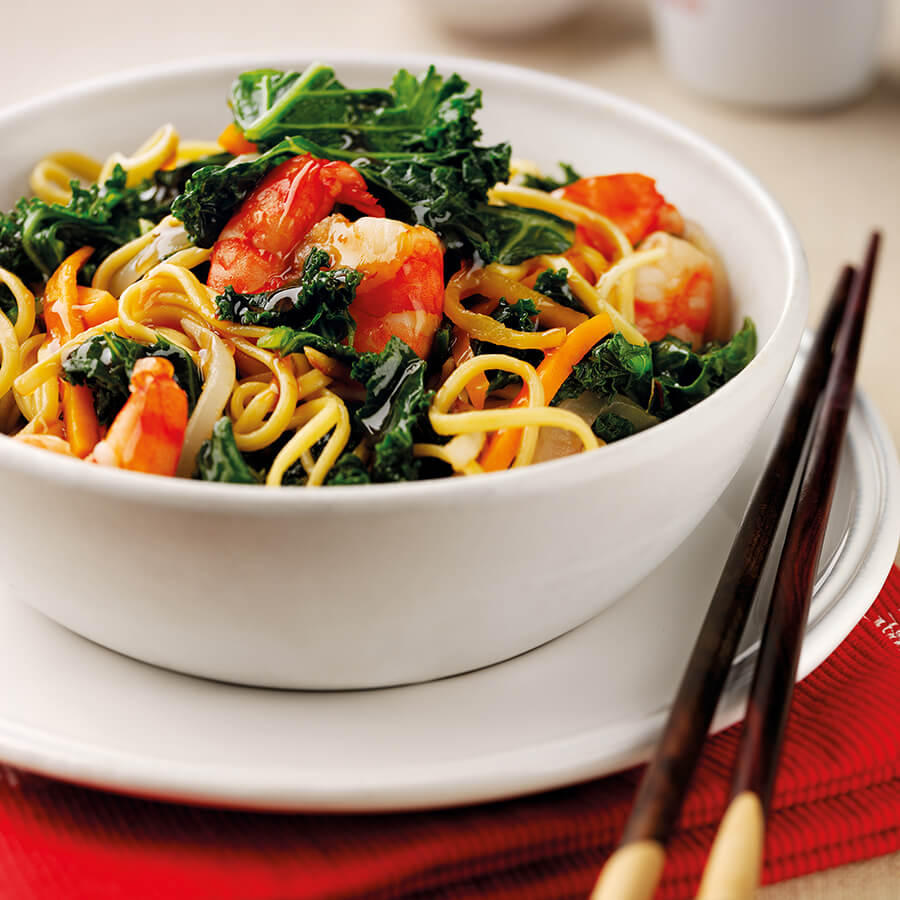 Nutrition Info
(Per Serving)
1.8g (of which Saturated Fat)
Ingredients
500g pack kale
3 nests egg noodles

1 tbsp toasted sesame oil
1 onion, sliced

2 carrots, cut into matchsticks

3cm piece fresh ginger, grated
400g frozen cooked tiger prawns, defrosted
2 tbsp light soy sauce
75g plum sauce
1 tbsp chilli sauce
Instructions
Cook the kale in boiling water for 8 minutes, adding the noodles half way through, drain.
Meanwhile, heat the oil in a large frying pan or wok and stir fry the onion, carrot and ginger for 4-5 minutes. Add the prawns, kale and noodles.
Stir in the soy, plum and chilli sauces and stir fry for 2-3 minutes.