October 1st marks World Vegetarian Day, a day where we celebrate all things veggie! This day was started way back in 1978, and was created to help educate people about the benefits of a vegetarian diet, not only for the protection of animals and to help preserve the earth, but for the positive effect it can have on your health too! Here at Discover Cavolo Nero we love all things veg related, so we want to show you just how tasty and varied a veggie diet can be. Here's a few of our favourite recipes to inspire you on your vegetarian cooking journey…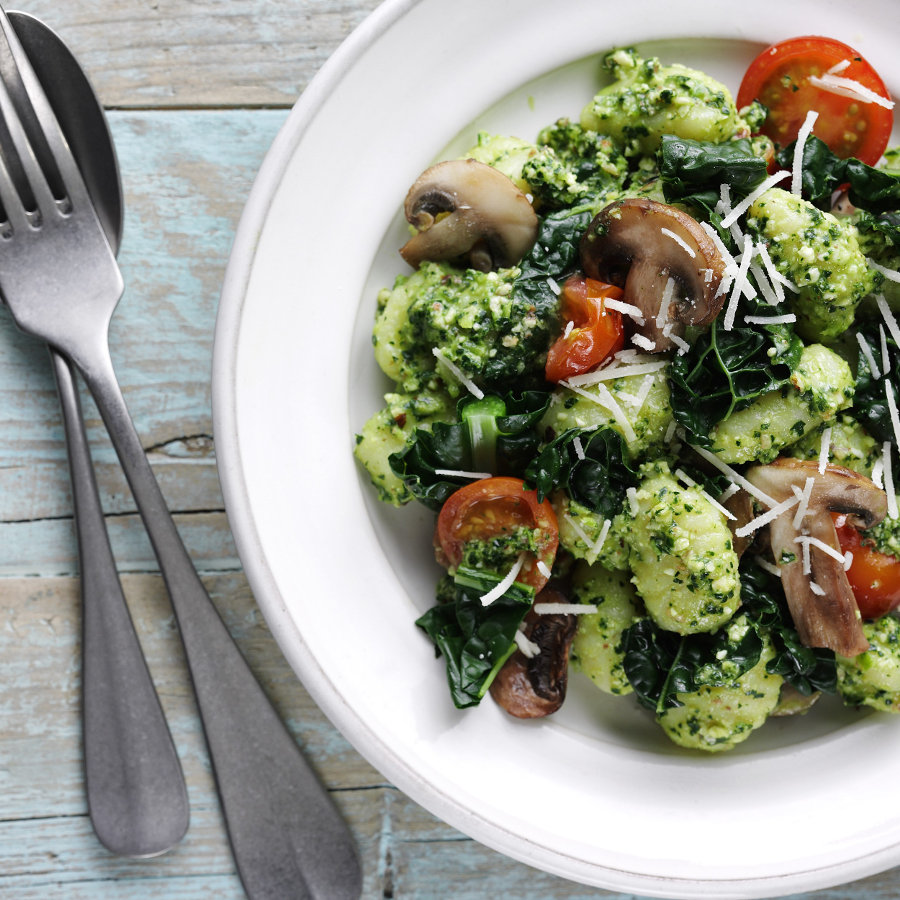 Gnocchi with Cavolo Nero & Hazelnut Pesto
One of our favourite Italian dishes has to be gnocchi… They're little potato dumplings of joy, especially when coated in a scrumptious pesto like this one! We've used hazelnuts in this recipe, but for added flavour and texture you can add a handful of walnuts, pine nuts and almonds into the mix.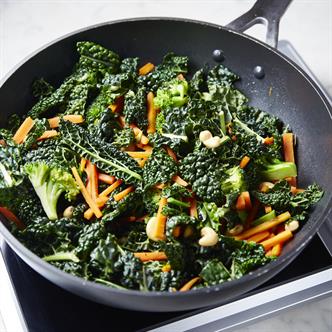 Cavolo Nero, Noodle & Miso Stir Fry

This tasty stir-fry is a perfect example of a dish that's meat-free, filling and delicious. The sweet and savoury combination of the honey and miso paste give the vegetables a lovely rich flavour that pairs perfectly with the thick Udon noodles. Top with toasted sesame seeds for an Asian inspired dish that's truly tasty.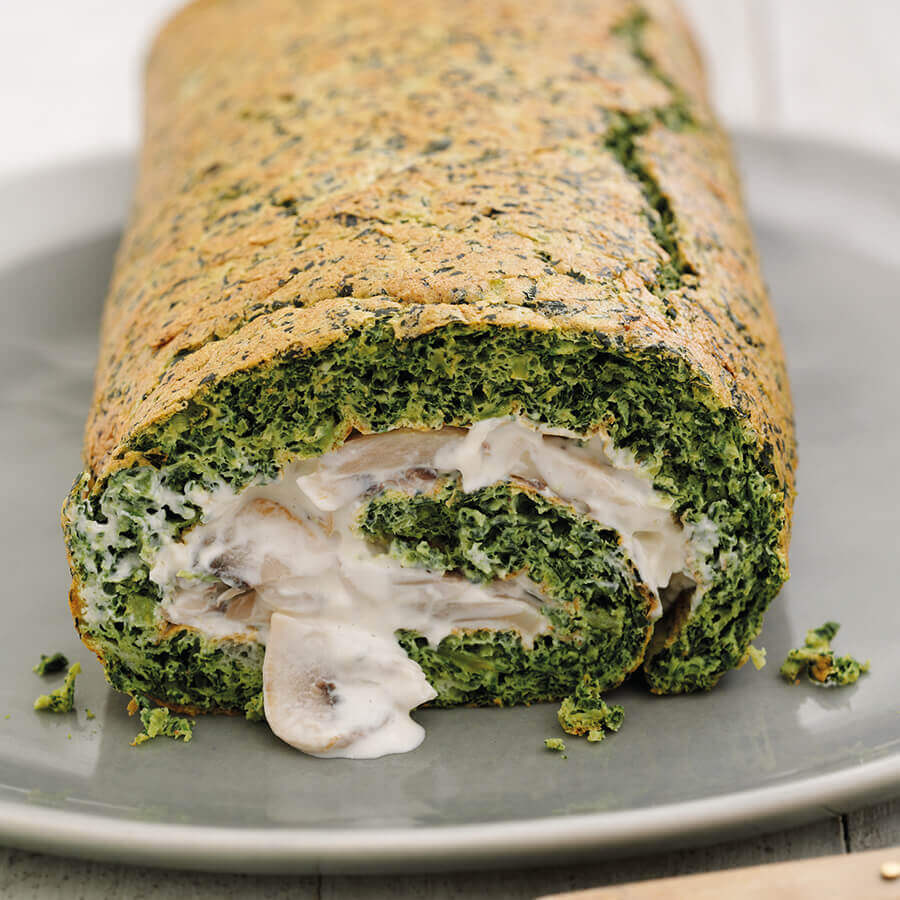 Cavolo Nero Roulade with Mushrooms

This tasty roulade makes a great vegetarian option to serve instead of your Sunday roast. The creamy mushroom mix pairs perfectly with the bitter-sweet cavolo nero base. Serve with roast seasonal veg for a Sunday dinner that's unique and delicious!
Winter Greens and Ricotta Cannelloni
This winter greens and ricotta cannelloni from Olive Magazine is a great vegetarian main to store in your freezer. The recipe is easily doubled, so why not make one for tonight and one to freeze for those busy weeknights when you're pushed for time to cook a dinner as tasty as this one!
Super Green Spaghetti
Jamie Oliver's gloriously green pasta is incredibly quick to make, but seriously tasty. You'll never want to use shop-bought pasta sauce again after you've sampled this simple combo of cavolo nero, garlic and parmesan. Top with creamy ricotta cheese, a glug of extra virgin olive oil, a pinch of black pepper and tuck in!
For more inspiration and tips on cooking with cavolo nero, check out our Facebook and Instagram feeds @DiscoverGreatVeg