Getting your 5-a-day might be easier than you think, especially when you can be sure to get at least one or two of them in your evening meal. There are plenty of ways to add veg, either as a side or using it as a core part of the dish as a way of enhancing the flavour and texture. To give you some inspiration, we've picked one of our favourite and most flavoursome winter veggies, leeks! Just 80g (around half a large leek) counts as one of your 5-a-day and they're so easy to prepare too!
Leeks are very versatile & complement a variety of other ingredients including other vegetables too! This makes it really easy to add leeks into dishes with a selection of other vegetables to help you get more of your 5-a-day in one meal. Leeks taste great whether they're roasted, sautéed and or steamed and some of our favourite mixed veg and leeks dishes include hearty soups, salads and even risotto! As well as contributing to your 5-a-day, leeks are a source of vitamin K which helps to keep bones healthy and contains Frucooligosaccharides (FOS) which is a type of fibre that can encourage the growth of friendly bacteria in the gut.
For more recipe inspiration and tips on cooking with leeks, check out our Facebook and Instagram pages @DiscoverGreatVeg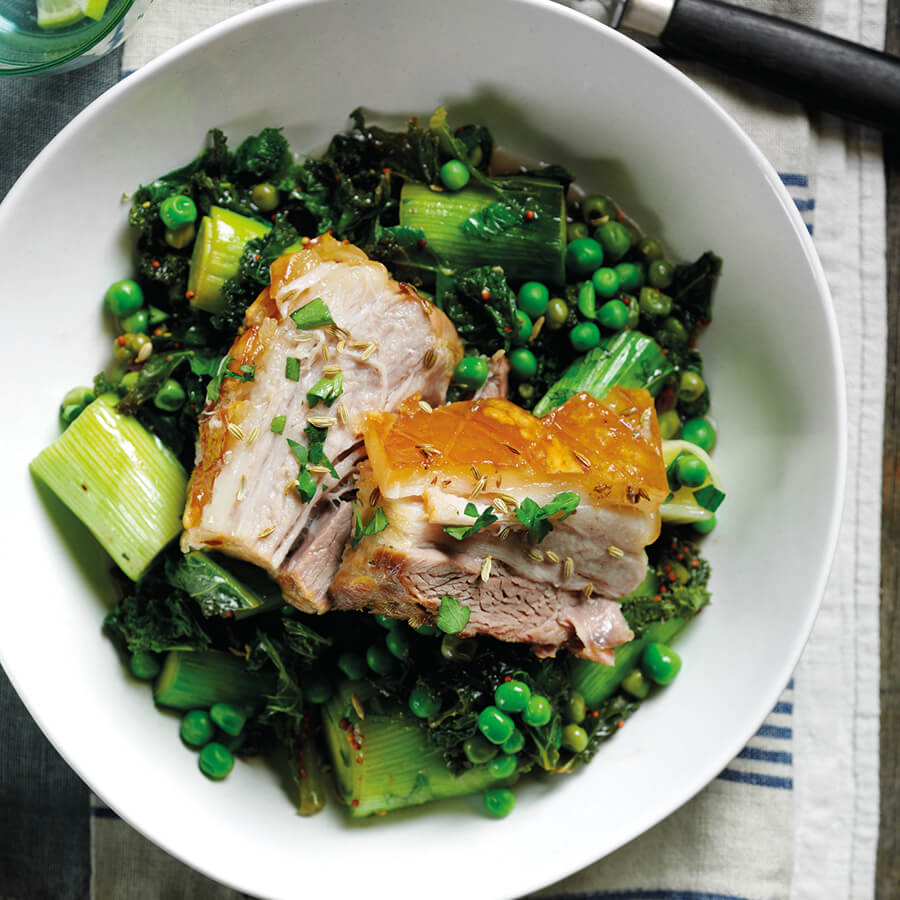 Slow Roasted Pork with Braised Leeks & Kale
Our Slow Roasted Pork recipe is packed with plenty of fresh veg, including leeks, kale and peas for a dinner that's delightfully green, meaty and everything you need one dish. Chef's tip: Try stirring a grated apple into the braised vegetables for extra flavour!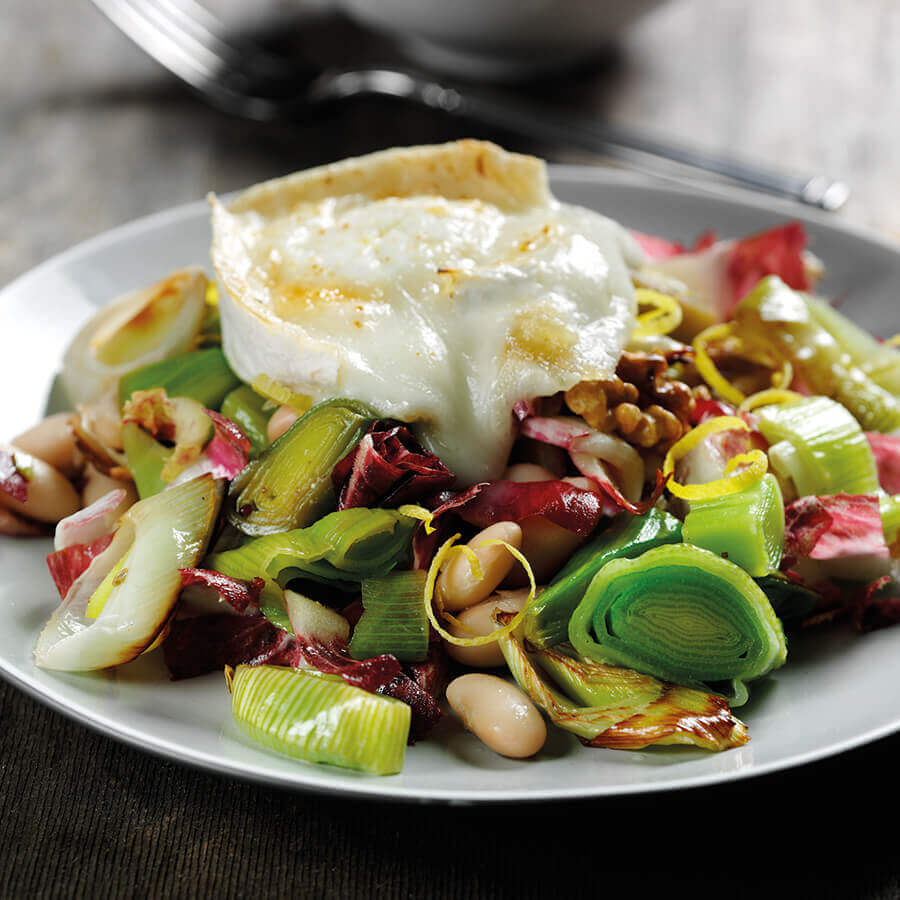 Roast Leek, Chicory & Bean Salad
This colourful dish is packed with an array of different textures and flavours from the creamy goat's cheese to the gentle spiciness of the chicory and softness of the cannellini beans.
Lemon Chicken with Charred Leeks & Fennel
For a dinner that's really easy for mid-week we love Olive Magazine's Lemon Chicken recipe. Rather than simply boiling the veg, this recipe char-grills the leeks, fennel and green beans for a slight crunch and smoky flavour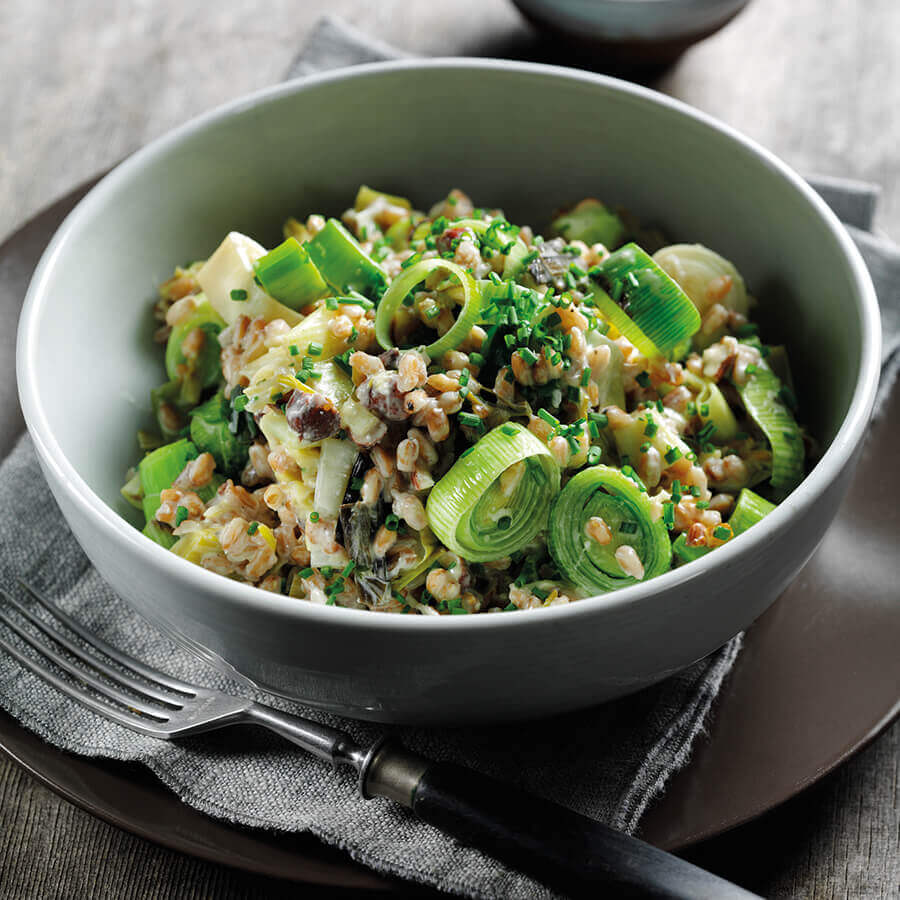 Leeks are the real star of this dish. This traditional recipe cooks the risotto in white wine and finishes with chopped chives for an added kick!
Potato and leeks are a match made in soup heaven but it's always fun to ring the changes! Why not swap the potatoes for carrots with Delia Smith's Leek & Carrot Soup recipe? This tasty dish is ideal for enjoying over the weekend or impressing dinner guests.