Turkey & Kale Bolognese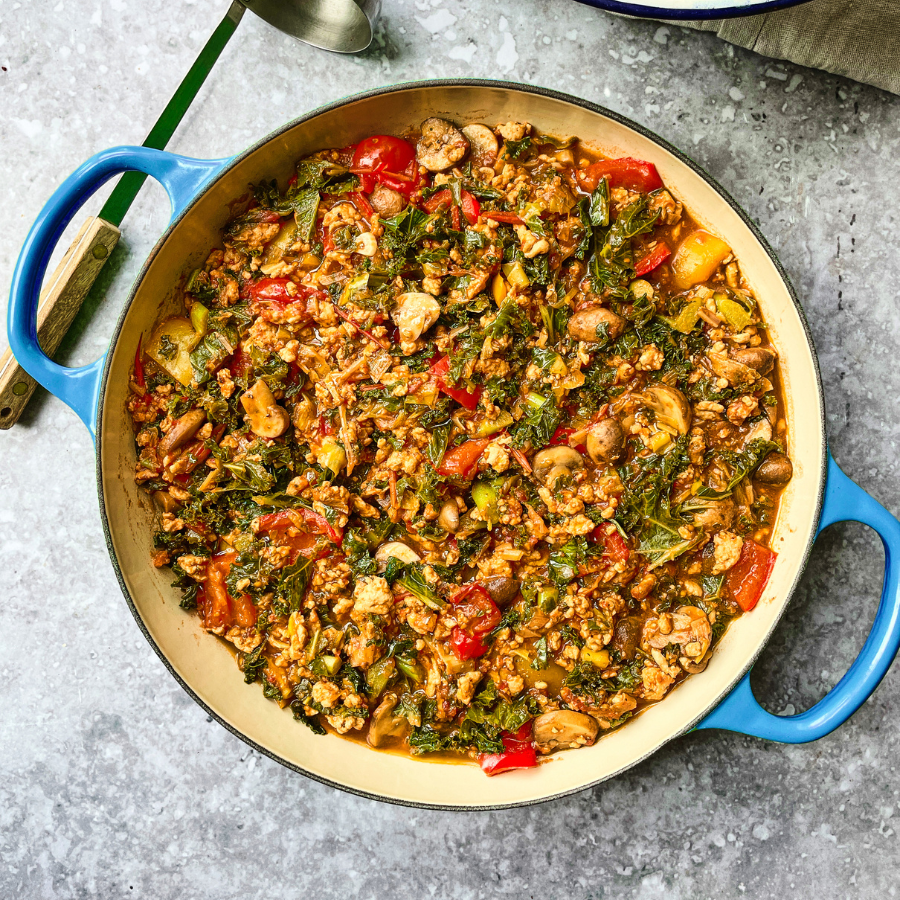 Nutrition Info
(Per Serving)
3.2g (of which Saturated Fat)
Ingredients
2 tbsp olive oil
2 leeks, cleaned and sliced
800g turkey breast mince
3 cloves garlic, sliced
1 tsp dried mixed herbs
2 peppers, chopped
300g mushrooms, chopped
2 cans cherry tomatoes (800g)
750ml vegetable stock
2 tbsp sun dried tomato paste/tomato puree
2 tbsp balsamic syrup
2 tbsp Worcester sauce
250g bag of kale
Pasta to serve
Instructions
1. Add the olive oil and leeks to a large pan (34cm) and fry over a medium heat. Fry for approx 7-8 minutes until soft and browning.
2. Add the turkey mince and cook for 2 minutes, breaking up any lumps.
3. Once the mince is browned all over, add in the garlic, mixed herbs, peppers and mushrooms, and stir for another few minutes.
4. Add the tinned tomatoes, stock, sun dried tomato paste, balsamic, and Worcester sauce.
5. Simmer for 20 minutes, stirring occasionally.
6.Add the kale 5 minutes before serving.
7. Season to taste.