Spicy Spinach Fried Rice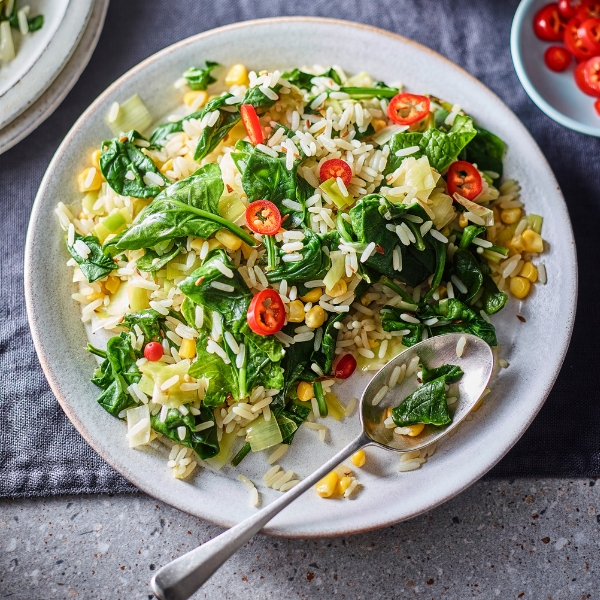 Nutrition Info
(Per Serving)
0.8g (of which Saturated Fat)
Ingredients
200g long grain rice
1 tbsp toasted sesame oil
1 leek, chopped
1 corn on the cob, kernels removed
1 tsp cumin seeds
¼ tsp chilli flakes
260g bag Spinach
Instructions
Cook the rice in boiling salted water for 15-18 minutes until tender. Drain well.
Meanwhile, heat the oil in a large frying pan and fry the leek and corn kernels for 5 minutes.
Add the cumin, chilli flakes and cooked rice and fry for 1-2 minutes.
Stir in the Spinach and stir until just wilted, season to taste.