Cajun Kale Jambalaya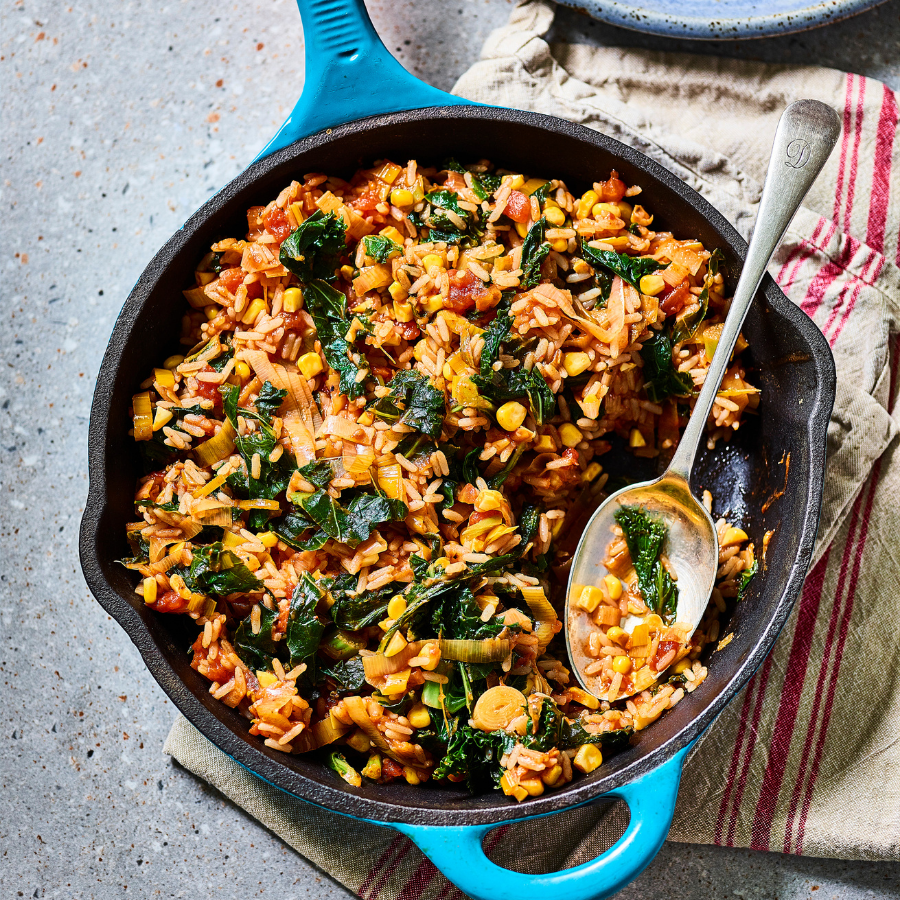 Nutrition Info
(Per Serving)
1.3g (of which Saturated Fat)
Ingredients
250g bag kale
1 tbsp oil
2 leeks, sliced
1 tbsp Cajun seasoning
1 tsp smoked paprika
2 corn on the cob
250g long grain rice
2 x 400g cans chopped tomatoes
400ml vegetable stock
Instructions
1. Cook the kale in boiling water for 3-4 minutes, drain well.
2. Meanwhile, heat the oil in a large frying pan and fry the leeks for 4-5 minutes, add the spices and cook for 1 minute.
3. Cut the kernels off the corn cob using a sharp knife and add the pan with the rice, chopped tomatoes and stock, cover and simmer gently for 20 minutes until tender, stirring occasionally until the rice is tender and liquid has been absorbed. Season to taste and stir in the kale to serve.