Ahead of the King's Coronation, we were delighted to discover that one of King Charles' favourite dishes (originally shared on the clarencehouse Instagram account) is a recipe for Cheesy Baked Eggs, which includes spinach. Once we saw it we just had to create our own version of the dish…so here it is!
Packed full of leeks and spinach, along with cherry tomatoes and of course the all-important eggs and cheese, this dish is not only tasty and contains 2 of your 5 a day but also simple, quick and easy to make using many ingredients you may already have in your kitchen.
Whether you're looking for a new breakfast to try this bank holiday weekend, or the perfect dish to serve for brunch with your loved ones at any time, our Coronation Cheesy Baked Eggs is a recipe you're all sure to enjoy.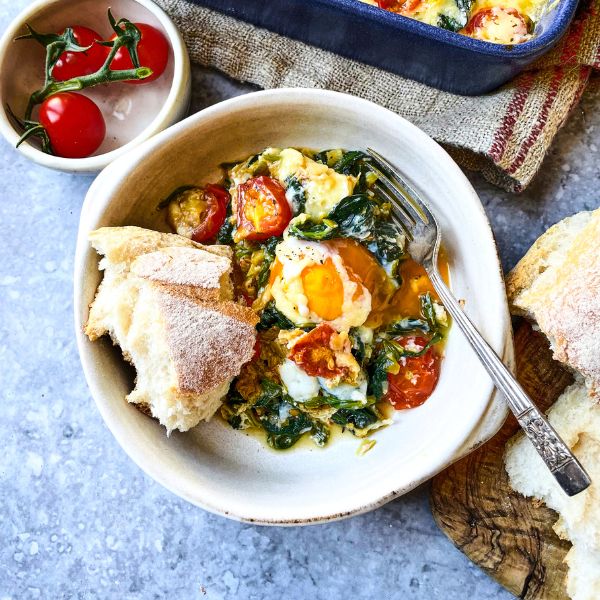 Of course, these Cheesy Baked Eggs aren't the only royal recipe to feature spinach. In case you missed it (if so where have you been) the Coronation Quiche is also packed full of this versatile green veg.
If you need any more reason to pick up a bag of spinach, then check out everything this versatile, leafy green has to offer here.