Kale, Bean & Sausage Stew by Amy Sheppard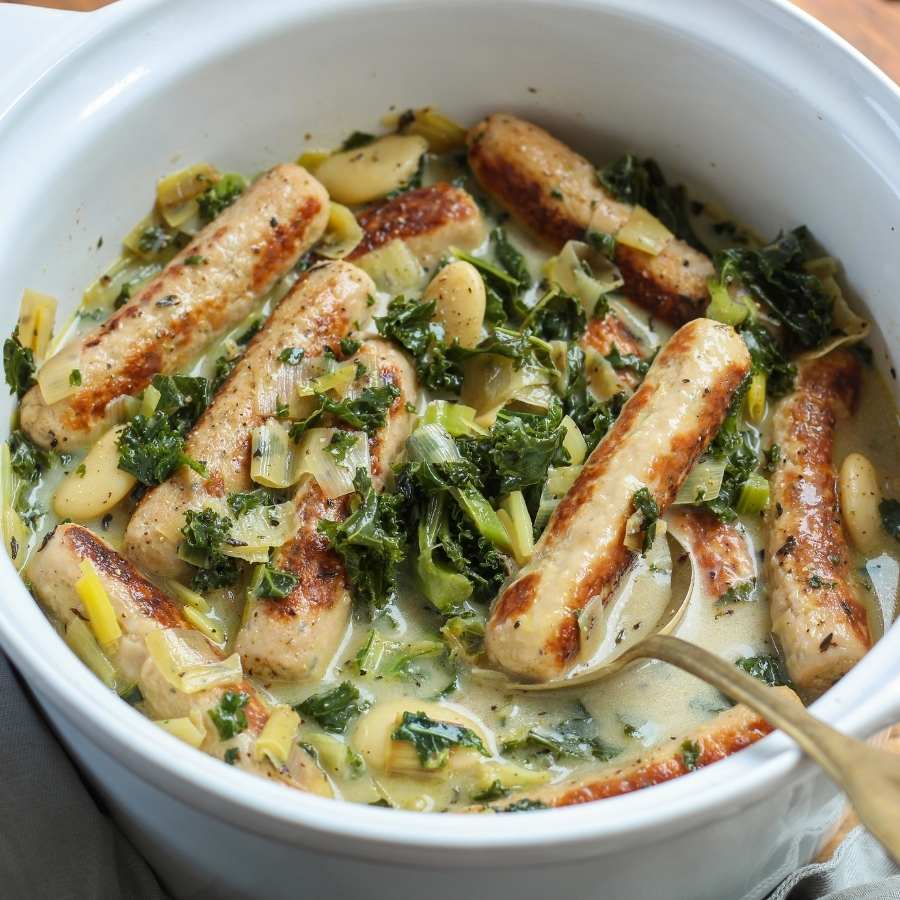 Nutrition Info
(Per Serving)
2.2g (of which Saturated Fat)
Ingredients
Vegetable oil for frying

2 leeks finely sliced

250g bag of shredded kale

10 chicken chipolatas

2 tsp dried thyme

2 cloves of garlic, finely chopped

1.5 tbsp flour

750ml chicken stock
400g tin of butter or cannellini beans drained

200ml milk

Instructions
1.Heat a drizzle of oil in a large non-stick pan.
2. Add the leek and kale and fry for 5 minutes on a medium heat until the veg has softened.
3. Remove the veg from the pan and set aside. Heat a little more oil in the same pan.
4. Add the sausages and fry for 10 minutes on a medium heat, turning regularly until browned all over.
5. Return the kale, and leeks to the pan with the thyme, garlic and flour. Stir on the heat for one minute until the flour has disappeared.
6. Slowly add the stock a little at a time, stirring continuously.
7. When all the stock is used, add the beans, milk and season to taste.
8. Simmer for 5 minutes on a low to medium heat before serving with baked or mashed potato or rice.