Kale & Spinach Pasta Bake by Anna's Family Kitchen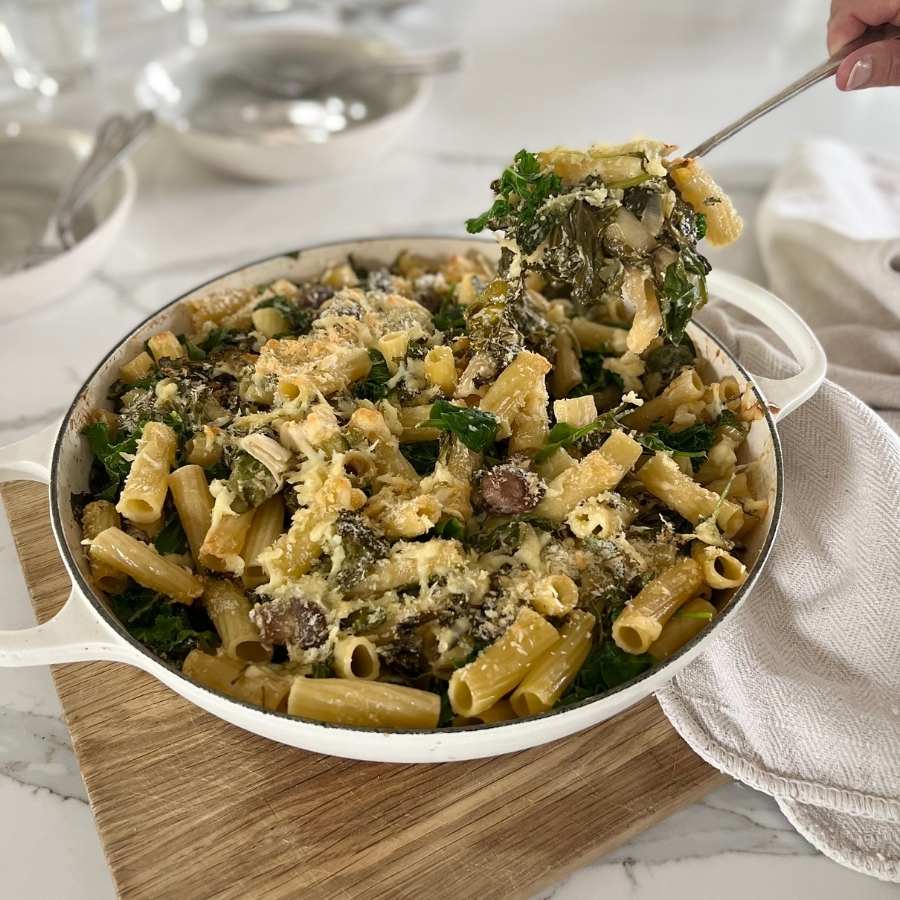 Nutrition Info
(Per Serving)
5.9g (of which Saturated Fat)
Ingredients
350g pasta shapes
125g kale
125g spinach
2 leeks sliced
2 tbsp vegetable oil
100g mushrooms, larger ones halved
2 tsp French mustard
200g half fat creme fraiche
Juice of one lemon
2 tbsp grated cheddar
3 tbsp breadcrumbs or panko
Instructions
1. Add the pasta to a pan of boiling water. Cook for 10 minutes or according to instructions on pack.
2. Wash the kale and spinach in a colander. Set aside separately. Wash the leeks and slice them.
3. Heat an oven proof pan and add oil, leeks and mushrooms. Colour for 5 minutes then add the mustard, creme fraiche and lemon juice. Stir to combine adding a splash (100ml) of pasta water to loosen.
4. Drain the pasta.
5. Add the pasta and kale to the creamy leek & mushroom sauce. Stir then add the spinach. Stir again. The dish can be served as is once the spinach has wilted or alternatively made into a pasta bake….