Plant-based diets, which are focused around foods that come from plants such as veg, wholegrains, pulses, nuts, seeds and fruits[1], are becoming increasingly popular for a number of reasons. Whilst it's absolutely possible for plant-based diets to be delicious, varied and healthy, there are a few things it is important to be mindful of.

So, if you're looking to up your intake of plant-based foods, or even go completely vegan, why not take a read of these tips from Nutritionist Pixie Turner.
Ease yourself in gently rather than making a drastic change. Once you know what meals and foods you will eat and enjoy, then you can start cutting things out without feeling like you're missing out too much or stressing about completely overhauling your weekly shop.
Omega-3 is usually found in oily fish, and while there are some decent plant sources, your best bet is to take an algae-based omega-3 supplement, as this will provide you with the type of fats your body needs most.
Consider your calcium carefully: tofu, pulses, and lightly cooked leafy greens like kale or cavolo nero are all good options if dairy is off the table. If that doesn't feel like enough, you can always add a supplement or fortified foods.
Take a B12 supplement. While you can find fortified foods like plant milks that offer you some, the only consistent, reliable, worry-free way to be sure is by taking a supplement. Tablet, liquid...whatever works.
You don't have to say goodbye to all your favourite packaged foods if you're going vegan. While the special vegan chocolate may be an obvious choice, there are some 'accidently vegan' products out there, and the internet will have lists readily available.
For some tasty ideas to enjoy a plant-based menu, here's three recipes, that all include some leafy green veg such as cavolo nero or kale, to try out in the kitchen:
Falafel with Tomato & Cavolo Nero Sauce
For a quick and easy, delicious meal, these falafels tick all the boxes. Try adding chilli flakes for an extra kick! Great served with pasta too instead of couscous.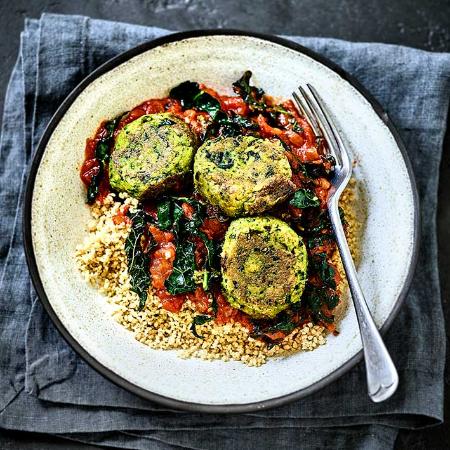 Vegetable Chilli with Spicy Cavolo Nero Crisps
This vegan chilli is packed full of flavour, you'll never want to go back to the traditional version. The spicy cavolo nero crisps add extra crunch and goodness too!
Warm up on a chilly day with this winter soup recipe – full of kale, lentils, sweetcorn and tomatoes, this dish makes for a delicious filling plant-based lunch option.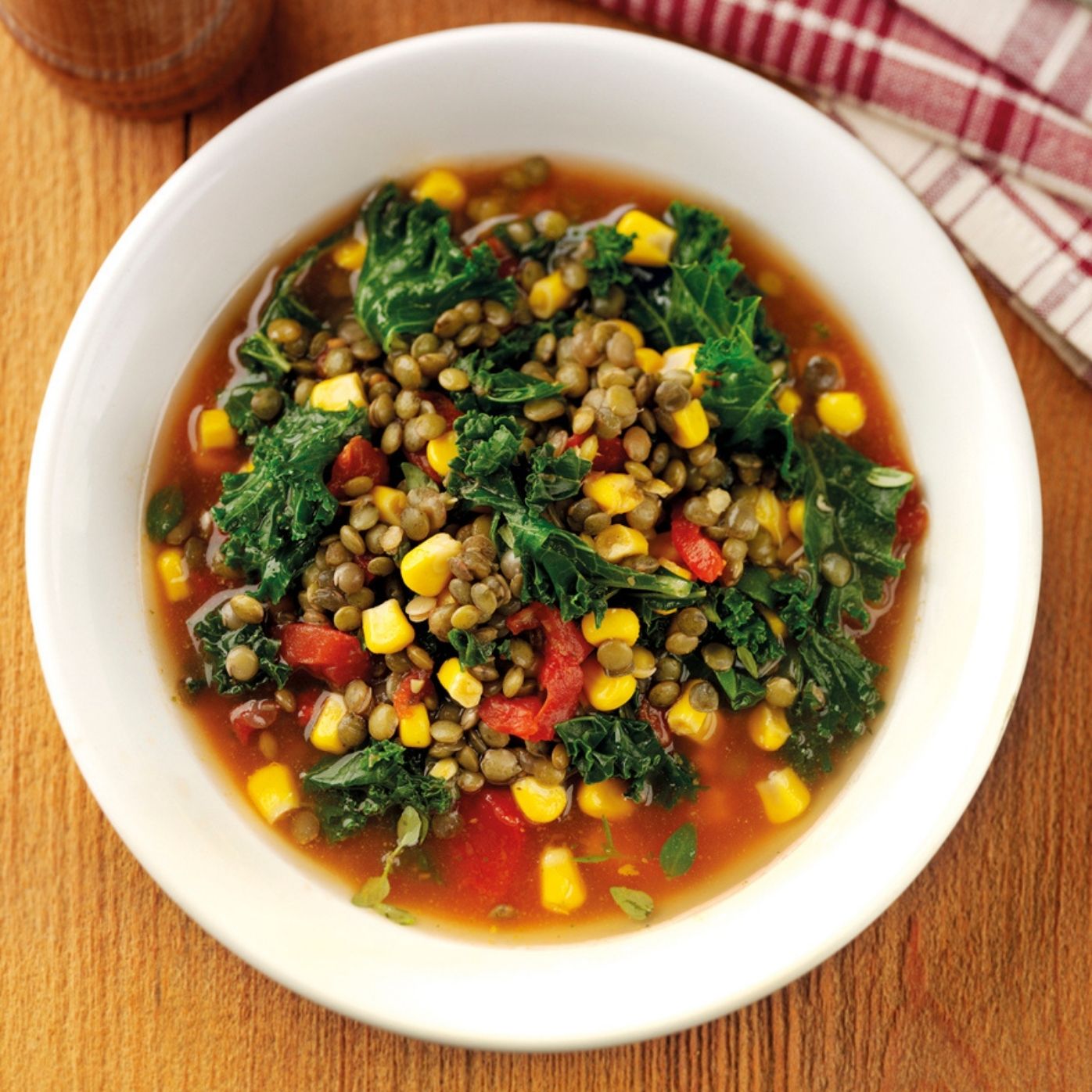 [1] https://www.bda.uk.com/resource/plant-based-diet.html