Keeping everyone at the dinner table happy with tasty and nutritious dishes can be difficult at the best of times, but choosing versatile, nutritious ingredients like kale and spinach can make it a little easier.
So, to help those in need of quick and easy family mealtime inspiration, Discover Great Veg has teamed up with recipe creator, cook book author and mum of 3, Anna Stanford @annasfamilykitchen, who has shared her top tips for making the most of leafy green veg - with tasty, fuss-free and nutritious meal ideas for the whole day, from breakfast smoothies through to easy pasta dishes guaranteed to impress:

1. Leafy green vegetables like kale, cavolo nero and spinach are often sold already chopped so they're easy to use. Look for recipes that use a whole bag, or for meals that use the same ingredients, to minimise food wastage, or if you have any leftover just add a handful to stews, soups, pasta sauces, smoothies or omelettes.

2. Leafy greens aren't just for lunches and evening meals. There is no better way to start the day than with an omelette or smoothie. Kale and spinach can be added to smoothies, blitzed with fruits and your choice of plant based or dairy milk or yogurt. Sauté kale, leeks and cavolo nero in 1 tsp vegetable oil in a frying pan before adding whisked eggs or wilt spinach into whisked eggs in a pan to make a hearty yet healthy budget friendly omelette.

3. Kale and cavolo nero can handle a lot of cooking so are ideal added to stews and savoury tray bakes. They are equally delicious roasted quickly with some simple seasoning and vegetable oil. Lay on a baking sheet in a single layer and roast at 170º fan for 8 minutes, turning the leaves once during the cooking time. The roasted leaves can be served as a side dish or used to add texture to salads, risottos, curries or pasta dishes. Try seasoning the leaves with spice blends – Ras El Hanout, Chilli Flakes or Cajun Mix all work brilliantly with leafy greens. As does a simple squeeze of lemon juice!

It is possible to load leafy greens into even the most veg adverse family members with a little creativity:-
- Add the greens to tomato based pasta sauces and use a food processor or blender to blitz until smooth. Start by softening a leek and a garlic clove in 1 tbsp vegetable oil. Add a can of chopped tomatoes, season and simmer for 15 minutes. Add the leaves to the sauce, simmer for 10 minutes more (or less for spinach) before blending.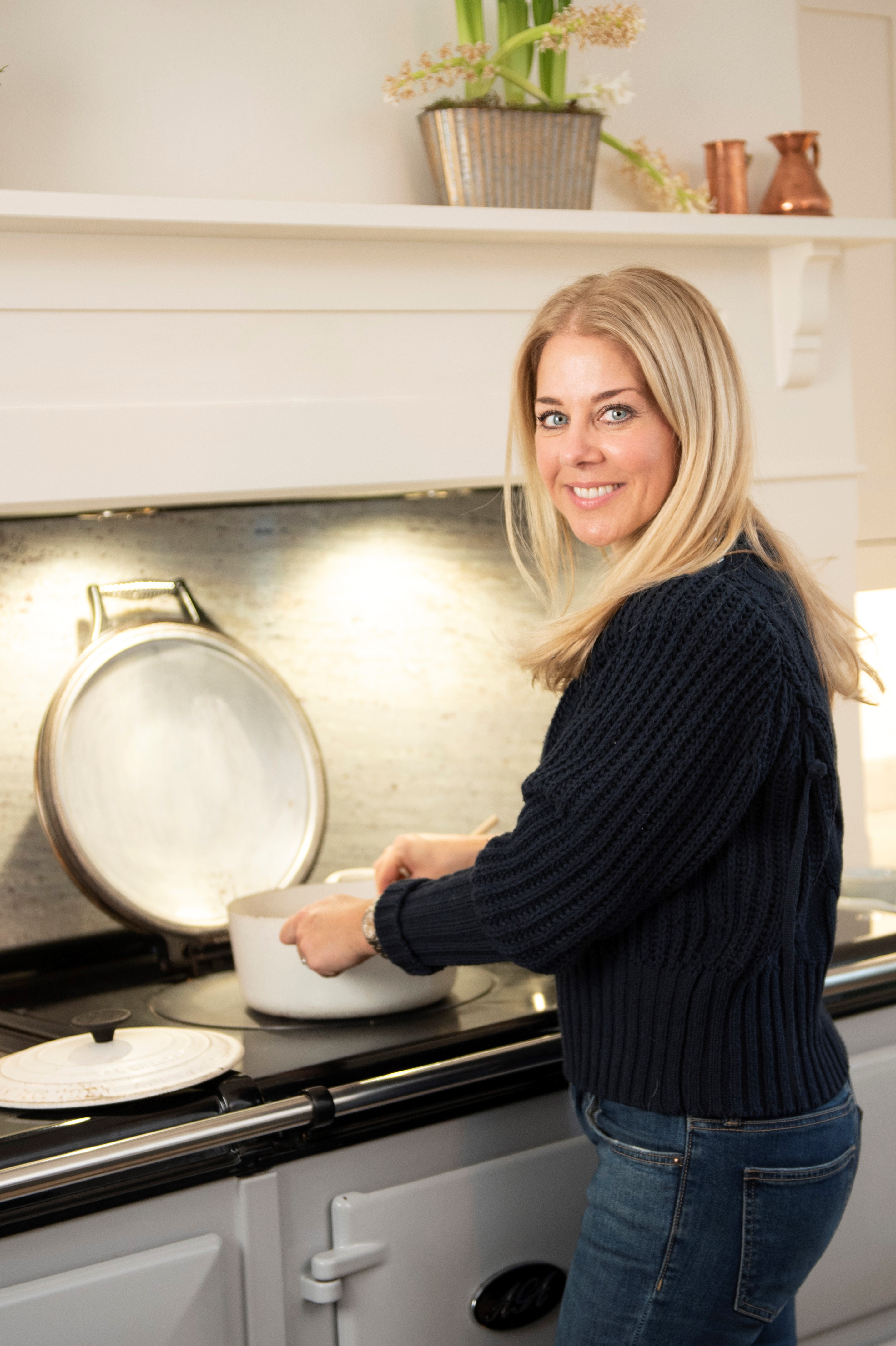 - Cavolo Nero, kale and spinach can also be used to make a family friendly homemade pesto. Add a couple of handfuls of the leaves to a blender together with 30g basil leaves, 75g cashew nuts or pine nuts, a garlic clove, 50g grated parmesan, 5 tbsp extra virgin olive oil and a squeeze of lemon and blitz until smooth. The pesto will keep in an airtight container for 5 days in the fridge so you've got plenty of time to use it. Stir through pasta, spread on toasted bread, use as a dip, a dressing or add to casseroles and traybakes to add depth of flavour and goodness.
Everyone loves a pasta bake, and Anna's super simple Kale & Spinach Creamy Pasta Bake is perfect for those who need to get dinner for the family on the table fast. Ready in just 25 minutes it can be served straight from the hob for speed, or pop in the oven to finish! It provides 1 of your 5 a day and is jam-packed full of goodness - high in vitamin K, source of vitamin A, source of folate, source of vitamin C, and costs just £1.05 per portion to make.